LA PLAÇA, a project of Sociedad0 by Sara Torres, Mateo Palazzi and me. Hospitalet de Llobregat (Barcelona), summer 2019.

La valla is a proposal for "La Plaça" which eventually substitutes the original fence surrounding the kids playground in the square under the intention of domesticating other types of fences frequently used in the urban space.

La Plaça was an exhibition which temporarily occupied the public square Can Colom. A complex project, tackled by eight artists (Guillermo Santomà, June Crespo, Sociedad0, Júlia Espínola, Daniel Steegmann, Fernando García, Francesc Ruiz, Rubén Grilo), in between sculpture and industrial design, exhibition space and public space. A configuration of a space that will be open day and night and used by the neighbours.
Commissioned by David Bestué.
Photos by Guillermo Lucena.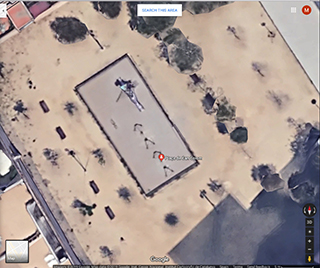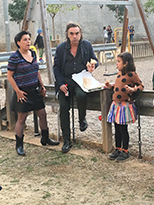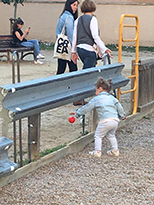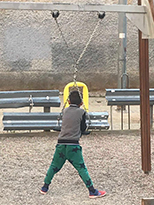 CARGO COLLECTIVE, INC. LOS ANGELES, CALIF. 90039—3414