Scenography for the artist YAK-42 (Ramon Faura) at the concert in Fabra i Coats, inside the BAM festival during La Mercè. A project of Sociedad0 by Judit Parés, Miquel Cardiel, Mateo Palazzi and me.

Barcelona, Autumn 2018.

Yak-42 is the first mid-range passenger jet produced in the Soviet Union, therefore the emergency parachutes seemed a good way to combine the funny caos of the music.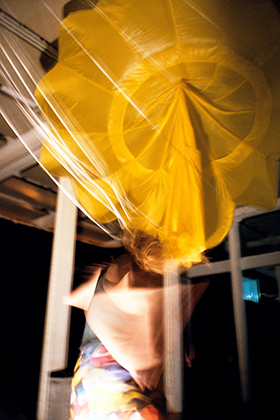 CARGO COLLECTIVE, INC. LOS ANGELES, CALIF. 90039—3414